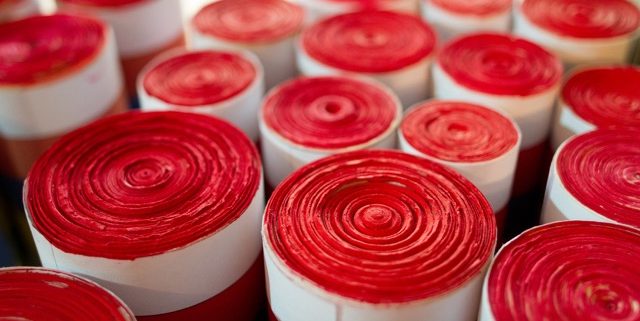 In preparation of the Statue Filling Weekend, we will engage in a whole weekend of this intense Buddhist practice together.
For filling a Buddha statue, we need a lot of special filling items. Among the things that will be placed inside the statue are mantras. Mantras are syllables and words that express a particular enlightened aspect of mind.
The mantras are dyed with saffron water, which has preservative properties. They must then be dried, cut, and rolled. In order to make a proper, solid, durable ingredient for filling statues, the mantras are rolled into very tight cylinders. This is a careful and meditative process, which takes a similar amount of time to the printing, dyeing and cutting.
---
6€ per lecture, breakfast: 2€, lunch: 4€, dinner: 4€
For accomodation costs, please check
http://europe-center.org/accomodation/
---