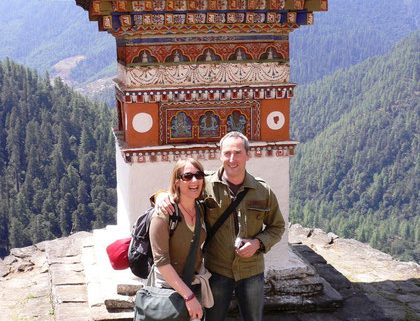 "Transmission in the Karma Kagyu Lineage"
Lama Ole more often than not points out how important it is for us to know our roots.
So we are very happy to invite you for a weekend of special lectures with historic details and information about our precious Karma Kagyu lineage most of us probably are not familiar with just yet.
Diamond Way teacher Detlev Göbel from Munich will share his in-depth knowledge of the lineage with us in three lectures:
The Karma Kagyü Lineage – Lineage of Transmission
The History of the Karmapas
The Meaning of Travelling on a Pilgrimage.
Detlev was born in Germany in 1960. He works at the BMW development department since 1983. Detlev took Buddhist refuge with Lama Ole Nydahl in 1984. Since 1990 he has been an editor of Kagyu Life Magazine, and teaches Dharma at Lama Ole's request since 1992.
In the last 30 years Detlev has made many pilgrimages in Nepal, India, Tibet and especially Bhutan, and in the recent years has guided annual pilgrimages of the Buddhist power places of Bhutan. He and his wife Claudia currently live in Munich and volunteer their time as editors of Buddhismus Heute Magazine.
Program:
Friday         20.00:  Lecture  The Karma Kagyü Lineage, a  lineage  of transmission
Saturday    9.00 Karmapa Mediation
11.00 mediation, individual practice
12.00 activities indoor/outdoor
16.00 questions and answers/ mediation
20.00 Lecture  The History of the Karmapas
Sunday       9.00  Karmapa Mediation
11.00  Lecture: The meaning of "travelling on a pilgrimage"
---
6€ per lecture, breakfast: 2€, lunch: 4€, dinner: 4€
For accomodation costs, please check
http://europe-center.org/accomodation/
---